New Construction Developments In Newark
Coming Soon
36 Units: 448-452 S. Orange Ave, Newark NJ
Coming Soon
24 Units: 15-19 S. 13th St, Newark NJ
New Park Project: 200-238 S. Second St., Elizabeth, NJ
650 Springfield Ave, South 17th Street, South 16th Street and 19th Ave, Newark, NJ
Actress, Producer, Noble Peace Price host, and Newark native Queen Latifah (Dana Ownes), The State of New Jersey, The City of Newark and GonSosa Development have joined forces to help address the workforce housing shortage in its community. Jointly we are developing a 72 unit residential building on 650 Springfield Ave, Newark, New Jersey.
Coming Soon:
15 Units
549 S. Orange Ave, Newark, NJ
2 Family House
69-71 S 12th Street, Newark, NJ
3 Family House
17 Triton Terrace, Newark, NJ
Featured:
Spruce & Bond Spa
1441 2nd Ave and 150 Amsterdam Ave, New York City, NY
Featured:
Retro Fitness, IHOP and Dollar Tree
2244 Church Ave Project, Brooklyn NY
Additional:
Projects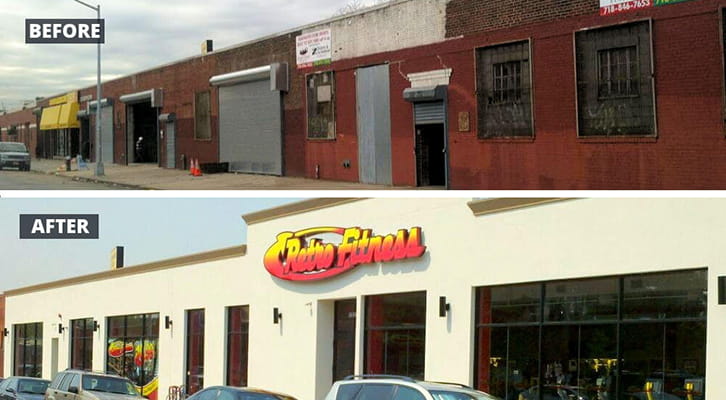 Retro Fitness, Astoria, Queens
305 Fitness, New York City
The Lennox, Union City, NJ
About
GonSosa Development
Since 2001, GonSosa has built an extensive portfolio of multi-million dollar development and construction projects throughout New Jersey and the greater New York/Tri-State Area. These successful projects have earned us an outstanding reputation for excellence among industry and community leaders. Our portfolio includes as many multi-family units in New Jersey's urban towns as commercial developments in bustling cities, making us one of the most versatile general contractors in the industry. We exceed our client's expectations in every retail, commercial, residential and redevelopment project we undertake because we have the expertise and insight to help local communities realize their full potential.
Bio of

Principal

Ricardo Sosa, President Of GonSosa Development Inc., originally founded his business in 2001 as GonSosa Construction. In 2004, Ricardo expanded the scope of the business to include commercial and retail construction in New Jersey, Pennsylvania, Maryland and the New York Tri-State Area. Currently headquartered in Roselle Park, NJ, GonSosa Development has flourished into an established real estate investment and property development organization as well as a top-quality "hands-on" residential and commercial construction company. Ricardo specializes in providing overall leadership and strategy for construction, property management, and real estate development projects. He has specific expertise in project feasibility studies, site permits, property inspections, estimating, design and general contracting. Ricardo personally manages a portfolio of residential and mixed-use real estate assets and retains an ownership interest in several Retro Fitness Gyms.
Our

Philosophy

As a community-oriented business, we are deeply committed to making a positive impact on every neighborhood in which we have the privilege to work. Our dedication to efficiently delivering only the highest-quality products and building responsibly within communities makes us a trusted builder of many popular franchises. We'll exercise the same care and concern when doing construction on your street as if we were building in our own backyard; as such, we'll ensure our buildings and the surrounding landscape enhance your neighborhood. We see every building contract as a mission to leave a positive lasting impression on a community, and we look forward to becoming part of yours.
In The

Community

By volunteering with local service organizations and coaching youth sports teams, members of the GonSosa team give back to the communities that have given us so much.
Contact
Us
Our Location
429 Chestnut Street
Roselle Park, NJ 07204
Hours
Monday - Friday: 9:00am - 5:30pm